I leave to Florida tomorrow to prepare for the Bais Chana learning retreat for college students, women, and couples (3 sessions, Jan 1st-15th).
There's nothing like livin' and learnin' (and divin') with other beautiful Jewish women from around the globe.
Key Largo is famous for it's snorkeling and sunsets.
Soon to be famous for a white bearded Rabbi and some mind-blowing learning.
Stay in touch with the Hilltop.
There will be much to share.
- M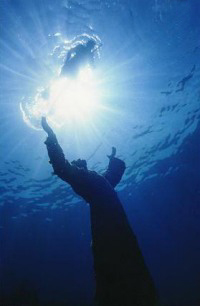 Diving deeper