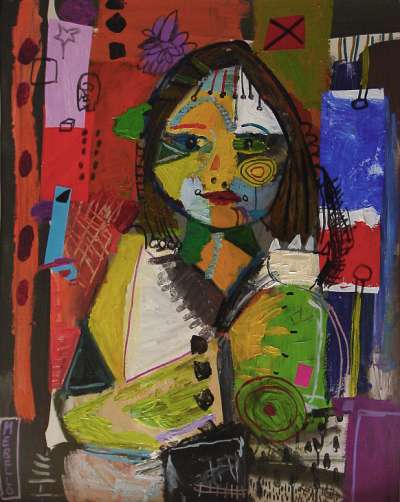 In just four days, I'm on my way to start my official Shlichus journey in Philadelphia.
So I've been cleaning the room. Like, reeeeeeaaally cleaning.
I attached the book shelf first, then the desk, the drawers, the closet...
Every area in my room opens another door to the past. Old poetry, pictures, school assignments, CDs, letters, scrapbooks...The list goes on of things I have to make the daunting decision: Does it go to the garbage, or do I save it?
I was just looking at the huge pile that has amassed on my bed.
* sigh *
After playing some good music and dancing through all of my belongings, I'm feeling reflective.
I have spent time cleaning my room in between all traveling and transition periods.
But, this time around, something is different.
----------
I noticed it first when I was looking through my photo-diary, a collection of my photography I put together during highschool. Of course, I have to save it. I knew that. But before I knew it, images were popping through my mind of putting it on a cofee table, and having guests look through it.
For the first time, my choice of "to save or not to save" was all about my future home.
And it wasn't just about the home. The husband and kids were also in the scene.
It happened with everything I touched.
With pictures, I was thinking, "Ha, my kids would love to see this one. And, hmm, what will my husband think about this one? Does he have to know that I once had pimples?"
Going through the books, it was "I've read this a million times, but now my husband just haaaaaaas to read this, so, let's keep it. And people would probably love to borrow this one."
When I got to my CDs, I ended up throwing out tons of strange mixes friends made through out high school, but this collection of niggunim, my kids must have.
While I was organizing my stationary (I have a habit of collecting tons of cards, fancy paper, etc), I convinced myself to hold onto all of it by reserving it for "thank you" cards for my engagement, shower, and wedding.
Candles, that weird little figurine, the vase - it all has a place in my not-yet-purchased home with my not-yet-born children with my not-yet-found husband.
So after going through everything I sat on my bed (that one little spot not covered with stuff) and looked around. The images still dancing in my mind, I smiled inside. I'm so excited to decorate a home. I'm excited to have lots of guests. I'm excited to have kids. I'm so excited to share all this with someone.
Just then, my sister walked in my room, went straight to the pile of throw-away clothing and asked, "Why are you throwing out this hat? It's soooo cute!" My first reaction was, "I'm going to be wearing Sheitels, not hats..." And she then picked up this poncho-like thing that somehow entered my winter wardrobe. I said, "Yea, when I'm pregnant, that might be cool."
My sister gave me such a funny look. I think she's getting what's going on. :)
Manis Friedman says that it's time to get married when it's all you think about.
I'm wondering if all this is what he means.
---------
So, stuff is in boxes downstairs, my pictures have been taken down, and there is (almost) no trace of the fact that this was ever Mimi's room. It's officially going to be a guest room. I'm thinking, "How weird would that be to visit home with my husband and kids and stay in my old room?"
My mother came to take my now empty bookshelf downstairs. As we were shlepping it, she mumbled to herself, "We'll put the kidsbooks here... for the grandchildren."
Apparently, it's not just me.
----------
So, now I have a pile of stuff on my bed that have no particular place to go.
Odds and ends, just hanging in mid-air, waiting for a decision to be made.
But me?
Well, it's all too clear where
I'm
holding.